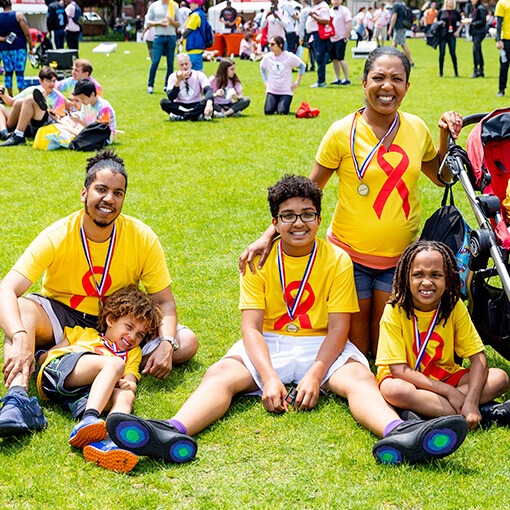 AIDS Walk Needs You!
Join us in ending HIV/AIDS in Mass! As the leader in the fight against HIV/AIDS in Massachusetts, AIDS Action has played a critical role in addressing the epidemic through its life-saving prevention and wellness services since 1983.
AIDS Action is New England's largest provider of services to people living with HIV/AIDS and populations at risk of infection. AIDS Action leads the state's Getting To Zero Coalition, which seeks to reduce the number of HIV infections to zero and operates a needle exchange that serves as an entry point to healthcare services for active substance users. At AIDS Action, we go beyond the basics of providing safer sex kits and HIV medications by taking a comprehensive approach to HIV prevention and care. By working face to face with the people most impacted by HIV, we're able to truly understand their complex needs and how these needs impact their health. This information helps public officials and politicians make life-changing policy and funding decisions.
We're excited to annouce a special offer from Dunkin' Donuts! Any participant who registers for AIDS Walk & Run Boston by September 30th enters to win Dunkin' Coffee for A Year.
Funds Raised Means Lives Changed
Top Supporters
Our Sponsors
If your organization or company is interested in joining us as a sponsor for the 2020 AIDS Walk & Run Boston, please contact Jonathan Potvin at 857.313.6733 or jpotvin@fenwayhealth.org.