Day of Event
Gather with your team and community before the Walk for opening ceremonies and be sure to stick around after your Walk or Run. The Run starts at 9:15am and the Walk begins at 10am. The AIDS Walk ends in a day of celebration featuring performances, food, and fun for the whole family. Bond with your community, honor the lives of those we have lost, and look forward to a healthier future for all.
Headliner - Genie Santiago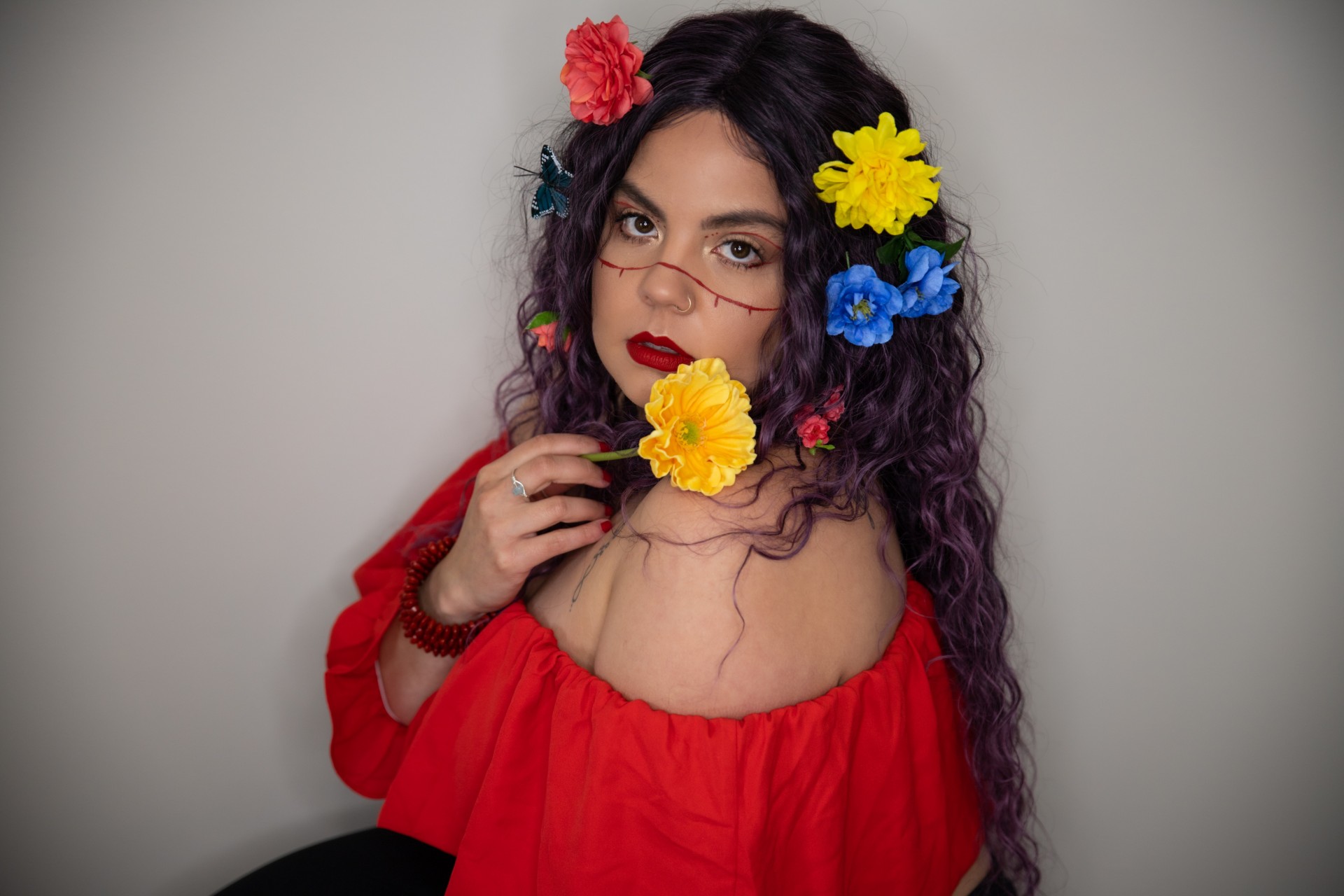 (image credit Jen Vesp)
Described as spiritual and sensual, Genie Santiago is a musician, poet, visual artist, community collaborator, and healer based out of Boston. Emerging from rough beginnings, her art draws from her experience growing up as a poor, Queer Latina and a survivor of sexual abuse. Her life and identity have inspired her mission to use her art to empower others to overcome trauma, decolonize the mind, promote sexual freedom, and stray from the ideals of self-hatred that society places upon us.
With humble beginnings in school performances and open mics, Genie finally gained the stability and means to develop her brand and music in 2015. Notable events she has performed at since then include the Evolution Of Hip Hop Festival, Queer Qarnival, Bust Out Boston, and Boston Cannabis Week. She has opened for acts Lupe Fiasco, BIA, and sang alongside grammy nominated Son Little during his tour stop in Boston. Genie also created the "Sunflower Series" in 2018 to showcase the work of Boston based performers and help create intimate bonds between audience and performer. "We are more than performers. We are artists. We are fragile beings with a story to share."
In 2018, Genie released her debut EP "Know Your Worth" along with a music video for her hit single "2:22am" featuring Red Shaydez. As quoted in Vanyaland, "Santiago's lyricism [in "Know Your Worth"] is poignant and heart-wrenching; through cautionary storytelling she ruefully illustrates that the journey to self-love typically tends to be a painstaking one." Summer 2019 came with the release of the single "Spirit Party" accompanied by a music video portraying a day in the life of Genie. The song is meant to connect the sexual and spiritual realms while raising consciousness towards the importance of yoni health, womb healing, Kundalini energy, and meditation. Sounds of R&B, Hip-Hop, Singing Bowls, and even "Om" chanting can all be found in this piece of art. In 2020, during a pandemic and revolution, Genie released the socio-political single "Revelación". The song is a universal cry for racial justice, an uprising against white supremacy, and a demand to decolonize.
Genie Santiago is currently working closely with producer/engineer Mertz on her new album for 2021 which will feature many of her favorite local artists. Stay tuned for more magic and healing music!
Weird Autumn
Weird Autumn is a rock band from the Boston area. The band formed when the members were all in middle school (at Brown Middle School, which has raised thousands for the Walk!). Now high schoolers, the band members were sidelined from performing together for nearly a year due to the pandemic. They are excited to be back rehearsing and performing together now, and thrilled to be invited back to perform at the AIDS Walk and Run.