Day of Event
LOCATION
DCR's Carson Beach
125 William J. Day Boulevard
South Boston, MA 02127
For COVID updates, please refer to the COVID Updates tab.
DAY OF EVENT
Donation Drop Off & On-site Sign Ups
7:30 AM: On-site registration for folks who didn't sign up prior to the AIDS Walk and Run, donation drop-off, and Prize Pick-Up open.
Opening Ceremonies
9 AM: The AIDS Walk and Run kickoff with the opening ceremonies! Join us for a warmup, speaking program, VIP breakfast, and award ceremony.
Walk/Run Start Times
9:30 AM: The Run starts.
10 AM: The Walk starts.
Awards and AIDS Walk Music Festival
Don't miss the runner award ceremony followed by the AIDS Walk Music Festival starting after the Walk & Run end and continuing until 1 PM.
Sponsors and Vendors
Please visit our sponsor's booths and various food and other vendors who will be on site until 1 PM.
DIRECTIONS
MBTA
The closest station is JFK/UMass (Red Line and multiple bus lines), which is a short walk from the site. There will be directional signage from the station directing attendees to the event site.
By Car (Map)
From the West: Mass Pike east to I-93 (I-95) South. Exit 15 off the Expressway.
From the North: Exit 15 off I-93 (I-95) North, left at end.
From the South: Exit 14 off the Expressway, follow Morrissey Boulevard, either go up to the rotary or crossover Mt. Vernon Street up to Day Boulevard or Exit 15 off the Expressway right at end.
Uber/Lyft
If you are using rideshare to access the event, please use the address 165 Day Boulevard for your drop-off location.
PARKING
Free parking will be available at the Boston Teachers Union (180 Mt Vernon St, Dorchester, MA 02125) and Corcoran Jennison Management (150 Mt Vernon St, Dorchester, MA 02125) lots.
Gather with your team and community before the Walk for opening ceremonies and be sure to stick around after your Walk or Run. The Run starts at 9:30am and the Walk begins at 10am. The AIDS Walk ends in a day of celebration featuring performances, food, and fun for the whole family. Bond with your community, honor the lives of those we have lost, and look forward to a healthier future for all.
ENTERTAINMENT
Headliner - Genie Santiago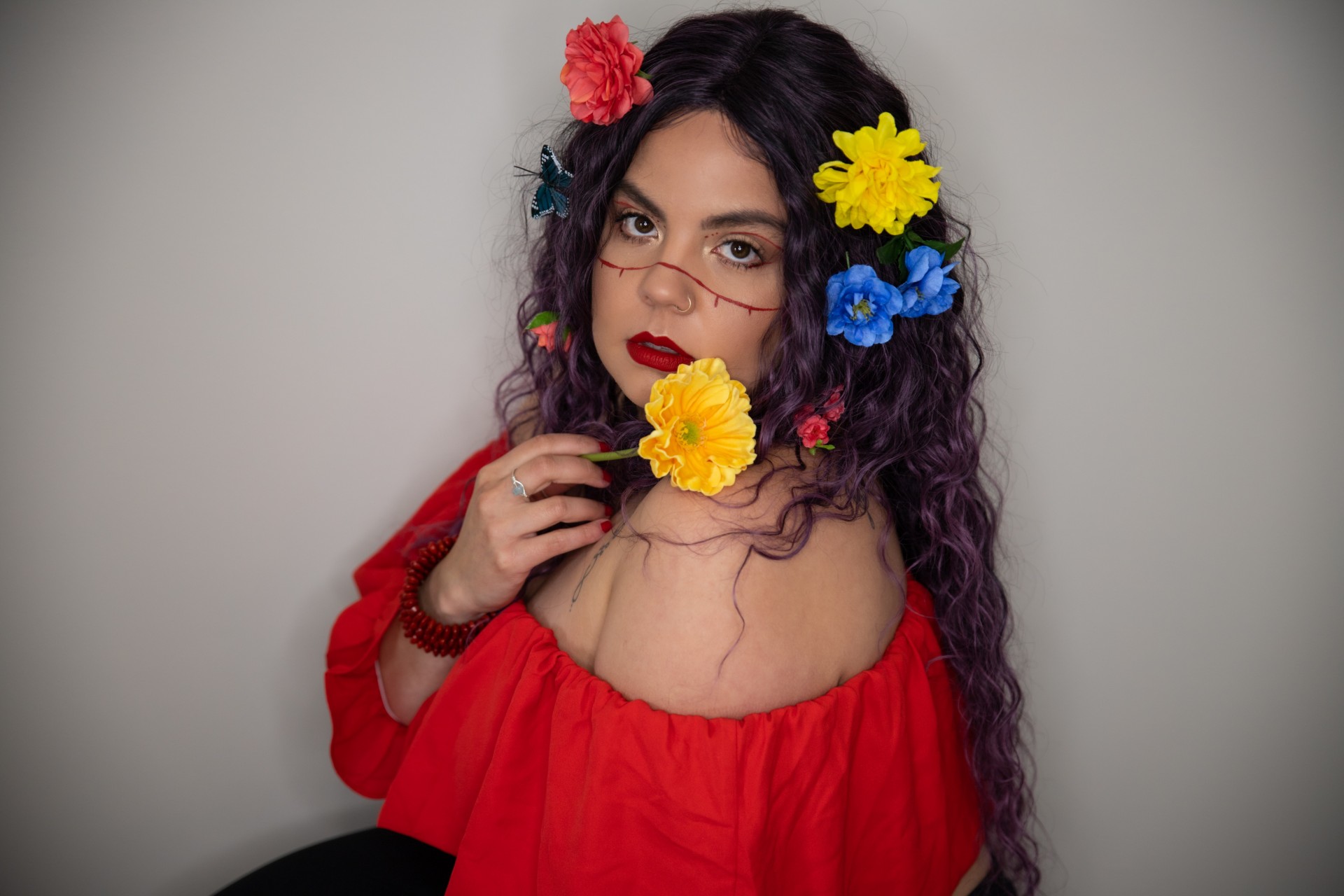 (image credit Jen Vesp)
Described as spiritual and sensual, Genie Santiago is a musician, poet, visual artist, community collaborator, and healer based out of Boston. Emerging from rough beginnings, her art draws from her experience growing up as a poor, Queer Latina and a survivor of sexual abuse. Her life and identity have inspired her mission to use her art to empower others to overcome trauma, decolonize the mind, promote sexual freedom, and stray from the ideals of self-hatred that society places upon us.
With humble beginnings in school performances and open mics, Genie finally gained the stability and means to develop her brand and music in 2015. Notable events she has performed at since then include the Evolution Of Hip Hop Festival, Queer Qarnival, Bust Out Boston, and Boston Cannabis Week. She has opened for acts Lupe Fiasco, BIA, and sang alongside grammy nominated Son Little during his tour stop in Boston. Genie also created the "Sunflower Series" in 2018 to showcase the work of Boston based performers and help create intimate bonds between audience and performer. "We are more than performers. We are artists. We are fragile beings with a story to share."
In 2018, Genie released her debut EP "Know Your Worth" along with a music video for her hit single "2:22am" featuring Red Shaydez. As quoted in Vanyaland, "Santiago's lyricism [in "Know Your Worth"] is poignant and heart-wrenching; through cautionary storytelling she ruefully illustrates that the journey to self-love typically tends to be a painstaking one." Summer 2019 came with the release of the single "Spirit Party" accompanied by a music video portraying a day in the life of Genie. The song is meant to connect the sexual and spiritual realms while raising consciousness towards the importance of yoni health, womb healing, Kundalini energy, and meditation. Sounds of R&B, Hip-Hop, Singing Bowls, and even "Om" chanting can all be found in this piece of art. In 2020, during a pandemic and revolution, Genie released the socio-political single "Revelación". The song is a universal cry for racial justice, an uprising against white supremacy, and a demand to decolonize.
Genie Santiago is currently working closely with producer/engineer Mertz on her new album for 2021 which will feature many of her favorite local artists. Stay tuned for more magic and healing music!
Weird Autumn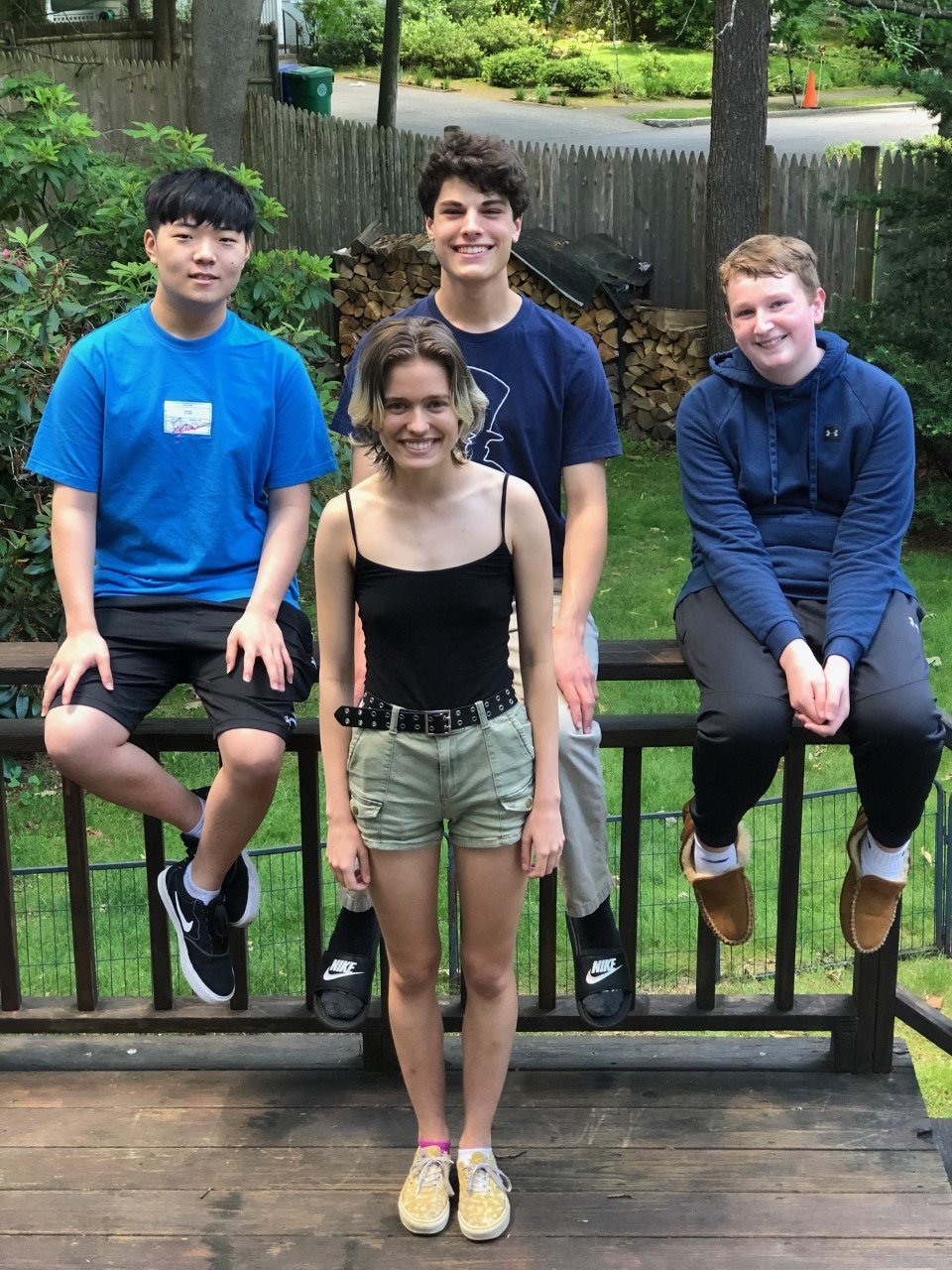 Weird Autumn is a rock band from the Boston area. The band formed when the members were all in middle school (at Brown Middle School, which has raised thousands for the Walk!). Now high schoolers, the band members were sidelined from performing together for nearly a year due to the pandemic. They are excited to be back rehearsing and performing together now, and thrilled to be invited back to perform at the AIDS Walk and Run.
CARAMELO
CARAMELO Boston empowers women through dance and movement. CARAMELO is a sisterhood of women who come together to share the love and joy of Latin dance. They fuse different Latin dance styles plus their own flavor and style, from salsa to cha cha, pachanga, rumba styles (guaguancó, columbia, yambú).
JUST JP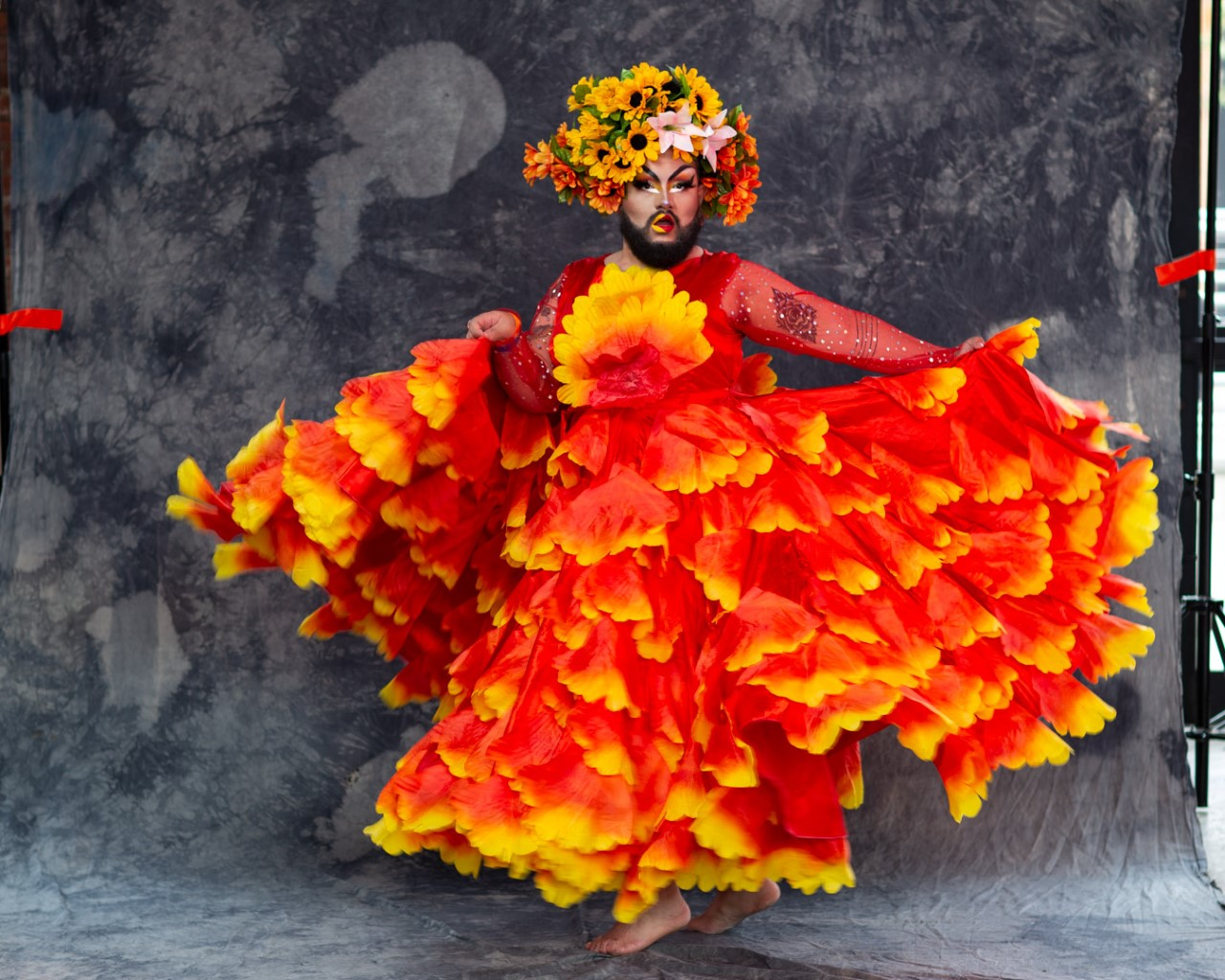 From El Salvador via Cambridge MA, it's Just JP! They use any pronouns, please mix them up! He appreciates it. They love makeup, performing in brunches, editing videos, fighting oppression and eating pupusas. Just JP was the winner of the first cycle of Worcester Drag Wars in 2018, and since then, she has been a staple in the New England drag scene. She has performed on the stages of Worcester Pride, NOHO Pride and Providence Pride. Just JP is part of Drag Diva Brunch every Saturday at HOB and she's produced tons of digital content. Just JP is also the chapter organizer of Boston's Drag Queen Story Hour (DQSH). Follow Just JP in all social media at @dragqueenjp
Sham Payne
Sham Payne is a eclectic non-binary drag performer and artist, currently residing in Boston, MA. Their blend of comedic acts, experimental fashion pieces, and artistic experiments in makeup, as well as rocking facial hair in the process, make them stand out in the talented Boston drag scene.
While originally from Boston, Sham Payne manifested for the first time while in college in Baltimore. They quickly became friends with other local entertainers, and while their time in Baltimore was brief, they would bring those crucial life lessons back with them to Boston, forming the foundation of the performer they are today.
Sasha Stone
Sasha Stone has been part of the Boston and Providence drag scenes for about 6 years. In June of 2018, Sasha was diagnosed with HIV, and has been doing her part to spread awareness to end the stigma. What AIDS Action fights for is something near and dear to her heart and she is so excited to be participating in the AIDS Walk 2021. Will Sasha see you there? She hopes so!