Learn about past AIDS Walks and read interviews with star participants.
Read about Paula Bent, who's been walking since the 1990s!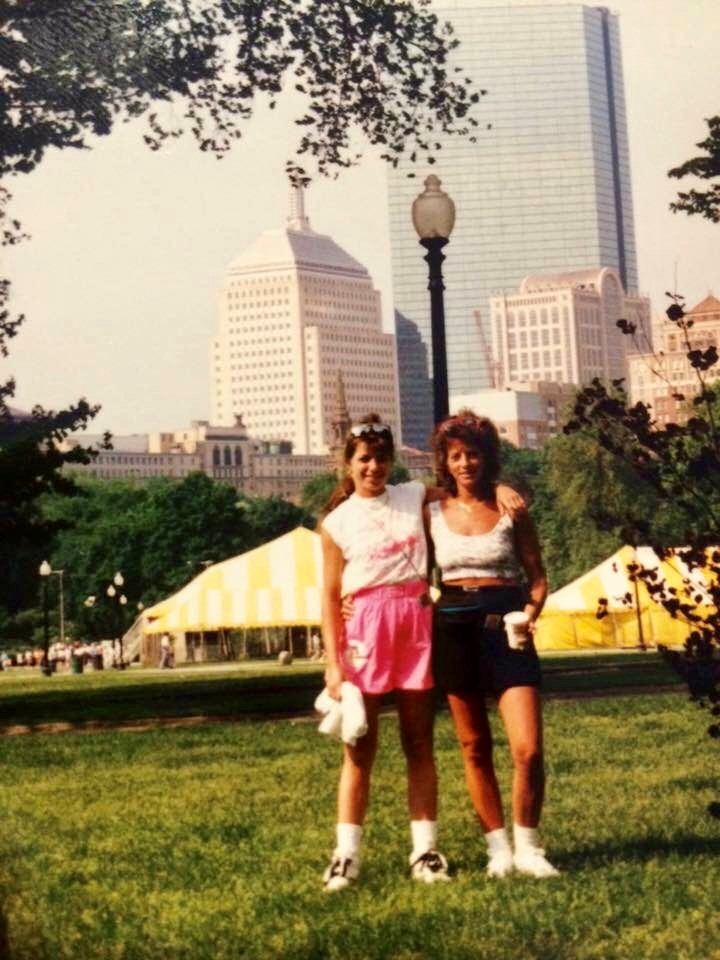 Paula and her sister, Sharon
"I remember back in the in the late '80's. When Princess Diana shook hands of people with AIDS at a time when people thought that they could the disease through contact," said Paula. "We all thought she was an angel. It was incredibly inspiring. If she can do that, we can all walk to make a difference for people's lives. Sharon was an incredible human being and her struggle and positive attitude still motivates me."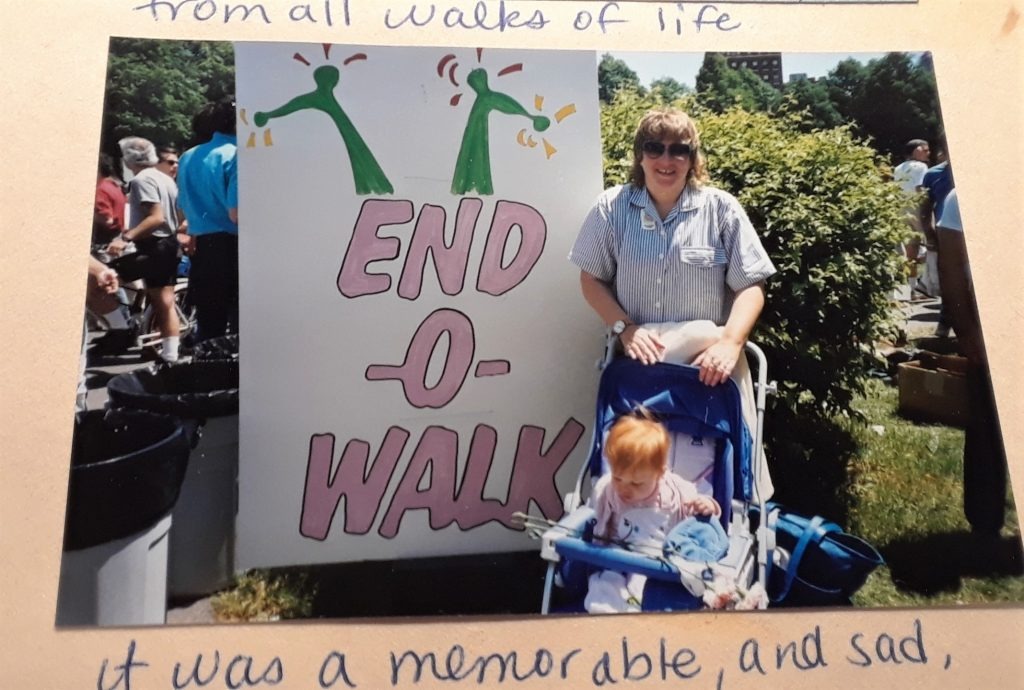 Eileen had become a passionate supporter of AIDS Action by the early 1990s, when AIDS Action made a huge difference in her own life. After a devastating job loss, Eileen volunteered at the AIDS Action office while she looked for a new job. She fondly remembers "the spirit in the office, and being around people who were paid and volunteering was just such a great team." She recalls how much it meant to her to be in an environment that "supported me and gave me a place when I needed one."
A prolific fundraiser, he felt personally encouraged by the fundraising goals he was able to achieve. "The fact that [my friends] were willing to send often significant amounts of money…that outpouring was one way for me to remind myself and the world that there is no shame in being HIV positive," Kelly said. More than that, fundraising for the AIDS Walk has allowed Kelly to understand and learn that being gay and HIV positive "is actually a source of strength, because it allows me to speak for those who are too afraid to speak for themselves."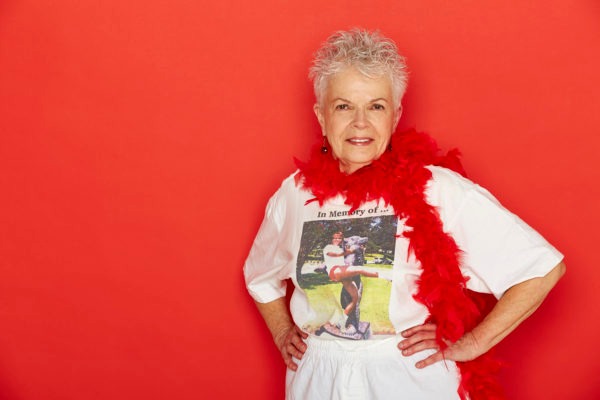 A few years ago, Inez considered retirement from her long career at AIDS Walk. But she soon discovered she couldn't imagine life without it. "I couldn't not do the walk," she said, "I don't care if I can walk or not, I'm going to be involved with the walk –I just have that connection." Inez is still walking, still fundraising, and still working to advocate for those who have been affected by HIV/AIDS.